In today's world which is led by fast paced changing technology , the internet has become a necessity for everyone.From working professionals to students , the internet is today a need rather than just a desire or want of a child. With technology taking over by the storm , the internet is the base on which newer modes or platforms of the changing world are coming up. Anyone from anywhere today can access the internet . A person sitting in say Jaipur might wonder about the best broadband in Jaipur , or fiber broadband in Jaipur and on his search he can come across the best broadband connection in Jaipur namely Weebo. Taking care of all such dynamic changes , Weebo aims at providing high speed internet and technological facilities at locations across the country. Driven by the mission of delivering the most innovative technology to its users and with the aim of making each household of India high tech , Weebo takes the leap.
As the internet is booming with opportunities and options one , Weebo is a class A internet service provider (ISP) serving various locations across India. Weebo enables its customers to explore all the new technologies coming up. It provides a platform to the users that offers features like IOT (Internet Of Things) , smooth gaming experience , high quality video streaming options and many more. In addition to these mentioned features , a dedicated research and development team along with network engineers is continuously working towards offering more
of such features to its user base. With the next gen technology , Weebo enables high speed internet access upto 300 mbps through the high bandwidth ability of optical fiber cables.
Weebo, one of the leading internet service providers, believes in offering its clients the best and fastest services possible at affordable pricing plans and which is accessible to all. With the vision of being the backbone of every household in India , in terms of providing efficient services in online entertainment , broadband and internet of things Weebo is expanding its reach every day to more and more locations. There are more than 80 professionals combining experience from different backgrounds and around 200 people working field staff fully equipped and available to provide doorstep services at the earliest. Weebo also employs a dedicated bandwidth usage monitoring system and another dedicated team for monitoring on field maintenance and support.
In recent times , the technology of optical fibers has taken over in terms of transmission of data signals. Optical fiber is a well known technology today when it comes to data transmission over longer distances and higher bandwidths. Traversal of light takes place between the two ends of an optical fiber and thus makes it super quick and effective for providing high internet speed with minimal data loss. Weebo uses exactly this optical fiber cable for faster broadband speed . Not only does one get lightning fast speed but also a totally secure data transfer through DDOS protection.
Using weebo is not only effective in terms of their services but effective and friendly on the pocket too. With exciting plans from Weebo , opt for a long term plan and enjoy one to four months free internet access. One can also bundle up his plan with other OTT plans. Weebo believes that internet services should be available to everyone within effective affordable costs. Thus Weebo aims at providing fast internet services at effective pricing for its users.
Newest technology on the go
Technology is an ever changing affair . New technological advancements take place every second and one has to keep up to date with such updates and changes. With all such considerations , Weebo ensures that its users are always on point with the latest technological trends . In view of this Weebo keeps upgrading its tech to offer its clients the proper bandwidth upgrades whenever needed.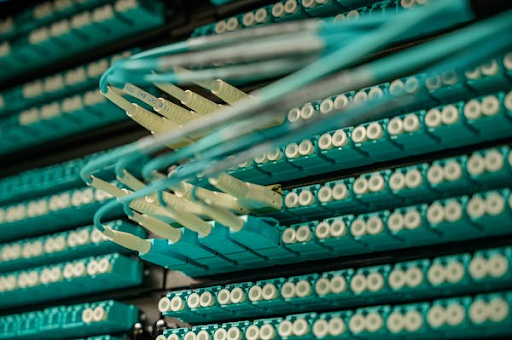 With some amazing enterprise plans get the best offers possible. From good fiber connectivity , easy upgrade of plans , all time support to low latency solutions , Weebo covers it all for you in their plans .
With some awesome internet broadband plans and super high connectivity and speed there are many other benefits that one can get from Weebo services across pan India. Get high speed upto 300 mbps all on fiber to home. Also get an OTT subscription and bundle those OTT plans with your broadband high speed Weebo plans and enjoy the entertainment . With super affordable plans Weebo offers its services at locations like Delhi Jaipur , Muzaffarnagar , Udaipur and Meerut. 
Some exclusive plans by Weebo
Weebo knows that requirements differ , budgets differ and so Weebo takes into account all of the needs of its users and provides various plan options to choose from. Broadband speed ranges from 50 mbps to a whooping speed of 300 mbps depending upon the individual needs. The plans at Weebo includes OTT platforms subscription for a total brunch of entertainment mixed along with unlimited downloads and no hidden data limits. 
With all the considerations made , one has to be careful while choosing an internet service provider as one would not want to complain later on with problems of improper bandwidth , slow speed or connectivity issues. Thus it becomes important to know about the things to consider before finalizing on an internet service provider which is a long term decision and one might not want to regret it. With all the features discussed before Weebo makes itself one of the best options available for an ideal internet service provider. As one would now be well aware of all the features and benefits that Weebo has to offer , whenever you are wondering about options for 'broadband near me' know that Weebo is one of the best internet service providers out there. You're looking for the best broadband in Jaipur ? or fiber broadband in Jaipur? From fiber broadband in Jaipur to fiber connections in Delhi, Weebo covers many locations and continues to grow its reach to more and more places. Weebo is the right choice to opt for and you now know why.